2023
An interview with the Indonesian noise musician Indra Menus.
ID#N w/ Indra Menus & Luis Sanz [Radio Show]
TRNSTN Radio
Pass. du Cardinal 1, Fribourg
22.10.2023 | 2pm
Audiovisual artist Luis Sanz will host a two-hour show with Indonesian noise artist, researcher, music journalist and promoter Indra Menus, also known as To Die since 1998, who is currently touring Europe. Within the interview format they will talk about the vast world of experimental/noise music in the Indonesian scene and draw parallels with the scene in countries from South America. In between and at the end they will play tracks from these countries selected by Luis and Indra together with Lara Alarcón.
Neue Numeral is a platform and record label based in Argentina, Switzerland and Germany that connects artists in the edgy field of experimental and improvised music.
TRNSTN RADIO is a place for creation, encounters, experimentation and reflection. A veritable ode to the eclecticism and diversity of the medium, it aims to promote the local and Swiss cultural scene while keeping an open window on the international scene.
Amarus is a concert series that explores cutting edge experimental music from Asia, Latin America, and Europe. Its objective is to encourage cooperative debate between Swiss and International artists on questions of identity, eurocentrism, and migration in a community that embraces collaboration, experimentation, and research. AMARUS has also been hosting concerts, workshops, and public interventions in the city of Bern since 2018.
Indonesian Noise | Mixtape#1 | Indra Menus
1. Worldhate - To Overcame (Bandnya Jeff Kekal) - Pekak! Indonesian Noise 1995-2015. 20 Years Of Experimental Music From Indonesia - 2018
2. SKM - Warning of Nothing - Pekak! Indonesian Noise 1995-2015. 20 Years Of Experimental Music From Indonesia - 2018
3. Bossbattle - No More Heroes - Unknown
4. BRRR. - Damai Perkara - NB25: BRRR. - GENDAM - Noise Boombing - 2020
5. Diehoarse - Cricket Choir - 100.000 (aka Seratus Ribu) - 2017
6. Grintabachan - Nitrazepam Benzodiazepin - Pekak! Indonesian Noise 1995-2015. 20 Years Of Experimental Music From Indonesia - 2018
7. Joe Million x indramenus - Si Miskin Omdonesia - NB17: Joe Million x indramenus - 2018
8. Karengkang - Muak Kalipun Aku Liat Muka Kau! Minggir Sana! - Pekak! Indonesian Noise 1995-2015. 20 Years Of Experimental Music From Indonesia - 2018
9. Menstrual Synthdrone - Dance of Kali - NB20: Local Time | Blue - 2019
10. Microtron Sumatra - Live in Singapore (ade Greeden-coki-monica) - Pekak! Indonesian Noise 1995-2015. 20 Years Of Experimental Music From Indonesia - 2018
11. SARANA - Sync - NB19: Local Time | Green - 2019
12. Senyawa - Senyawa - - Pekak! Indonesian Noise 1995-2015. 20 Years Of Experimental Music From Indonesia - 2018
13. Theo Nugraha - Lahir (Theonugraha Rabu Remix) - Tribute To Rabu - 2015
14. To Die - Mati - Tribute To Rabu - 2015
15. Tujuh Kuda - The Birth of a Cyborg - NB19: Local Time | Green - 2019
www.jogjanoisebombing.tumblr.com
www.jogjasonicindex.com
www.trnstnradio.com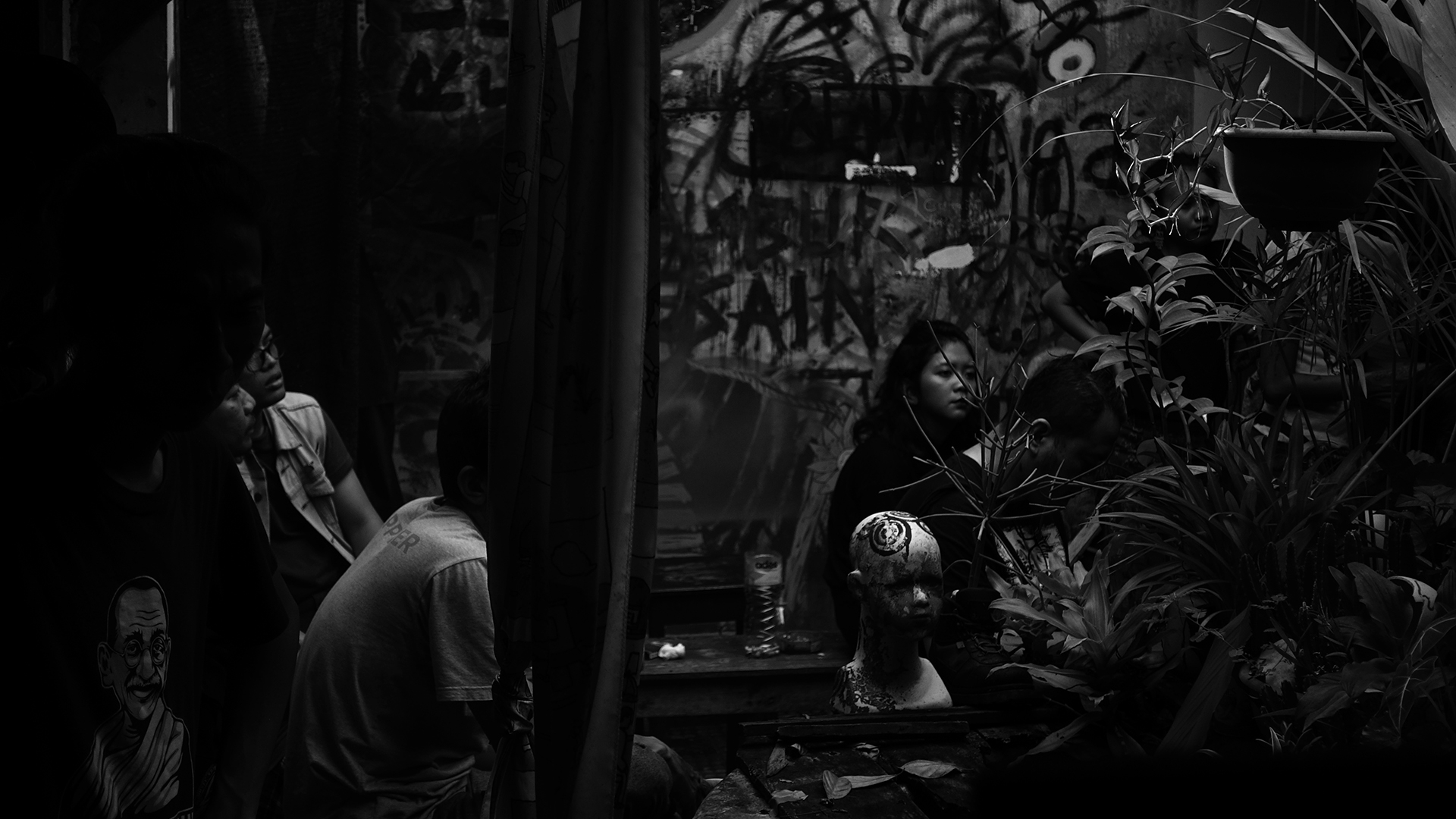 Noijzu, Luis Sanz live at Ruang Gulma, Yogyakarta, Java, 22.02.2020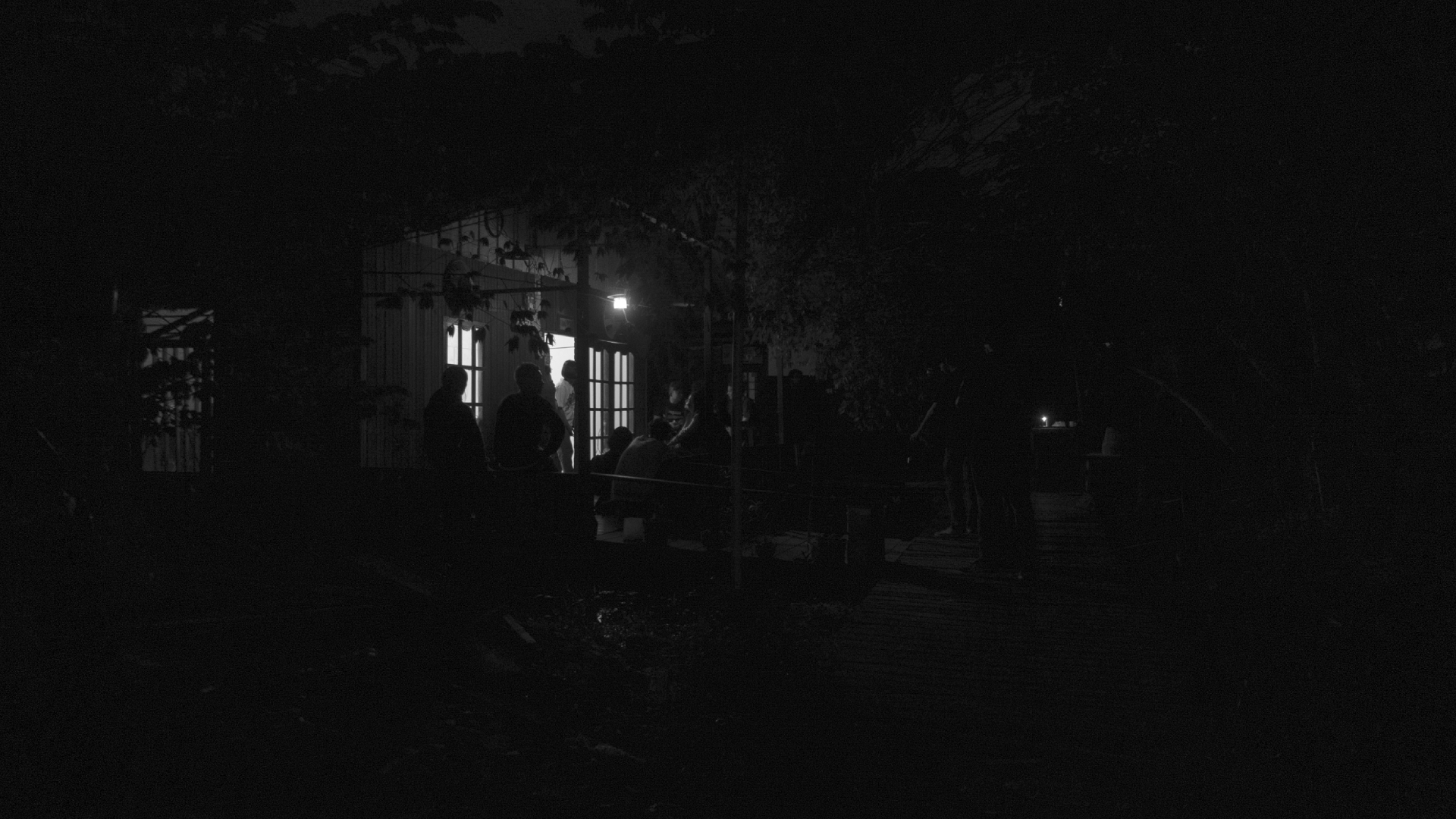 Noijzu, Luis Sanz live at Rumah Rawa, Samarinda, Borneo, 04.03.2020