2015

STM~ Duality
Audio Visual Performance
2ch HD Video Projection
Stereo Sound
Duration: 30'00''
Audio Visual Installation
HD Video Projection
Stereo Sound
Duration: Generative
"The STM~ by Peruvian artist Luis Sanz plays on an abstract choreography of digital lines,
floating and decomposing to define organic landscapes, sometimes very close to analogical TV snow"
-
digitalarti
STM~ is an ongoing collaborative research project by Luis Sanz and Niculin Barandun resulting in a series of works about quantum physics.
«STM~ Duality» is inspired by wave–particle duality. Waves and particle simulation through interconnected data-systems are used to create a unique synesthetic experience.
Indivisible elements that shape a sculpture of space-time and result in a sensory experience. An indeterminate journey with its own natural laws and principles unfolding before the eyes of the spectator.
The laws that influence both the particles and the sound are created by the artists, but they include randomness.
The investigation, which follows a research through design approach, is divided into five parts:
Exploration of the basic qualities of waves and different methods of synthesis

Sine waves - the purest form of waves. Noise and random full frequency spectrum.
Generative wave processing

Mathematical concepts, randomness and data.
Visualisation of waves 

Synesthetic statistics; the perception and understanding of waves as a sensory experience.
Data Network

Particles and waves - bodies and sound - in unison and in interaction through networked data.
Human Interaction
The independent existence of the audiovisual environment can be disturbed by the observer, resulting in an exploration of his own a priori.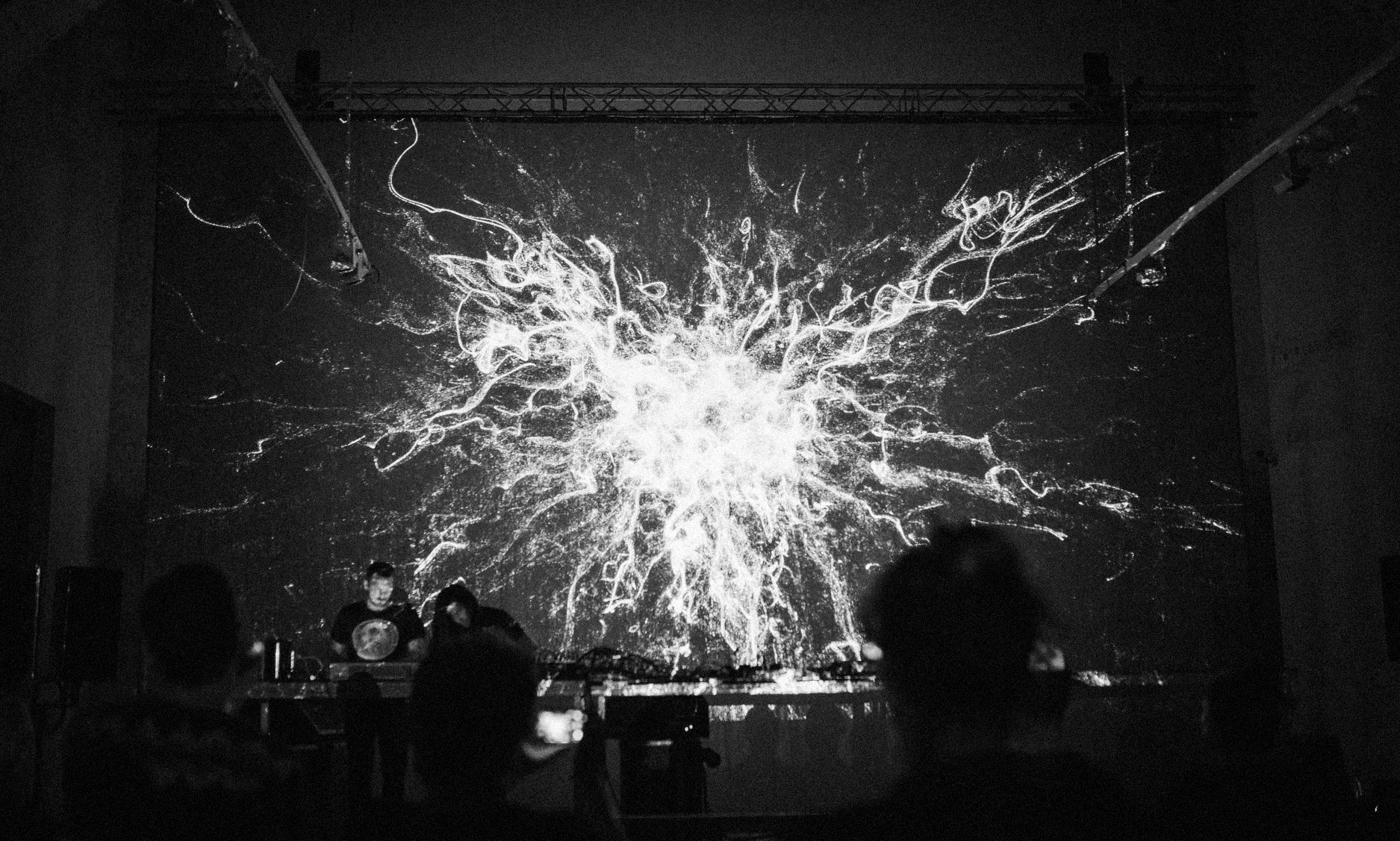 performance at Centre del Carme as part of "Volumens Festival" , Valencia Spain 29.09.2018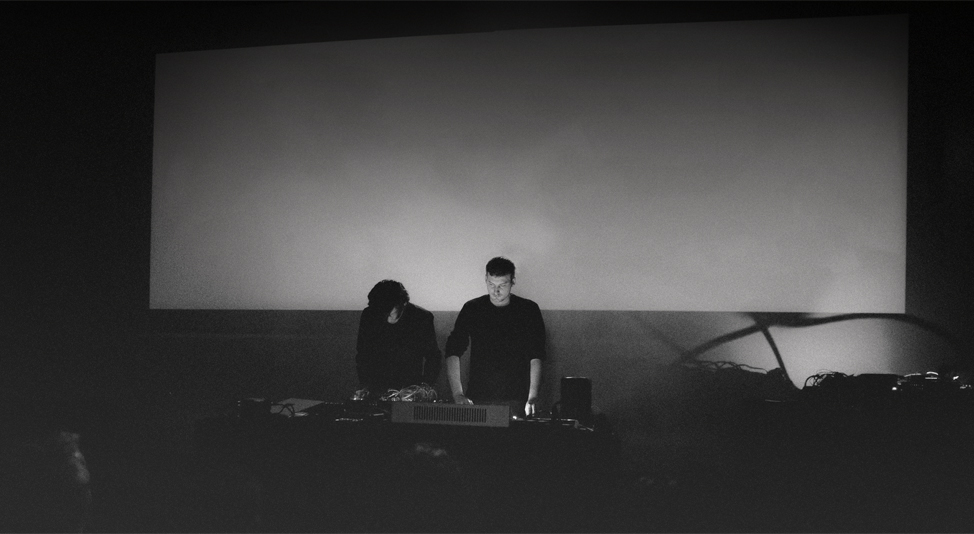 performance at Worm as part of "International Film Festival Rotterdam" Netherlands 29.01.2016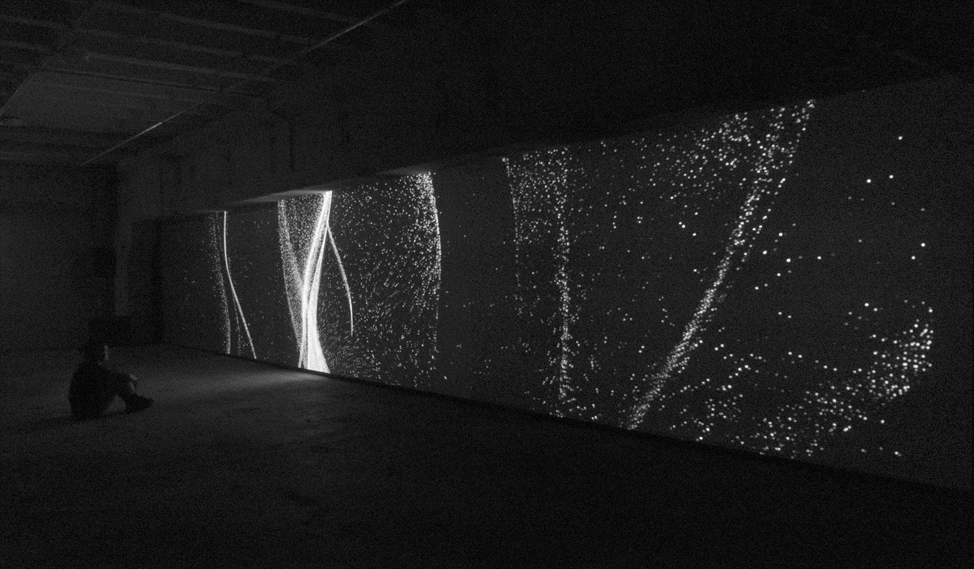 Installation at Kraftwerk as a part of Berlin Atonal Germany, 26.08.2016
installation version at Videokunst Progr as part of "Design Festival" Bern Switzerland 11-12.04.2015