2022
Synthesis For Unlocated Objects
Synthetic Sounds, Pulsar Synthesis, Wavesets Analyses
Sound Installation [#0]
8ch spot light | quadraphonic sound
Duration: 30'00'' cycle

Sound Installation [#1]
Unorthodox Loudspeaker Arrangements | 2ch sound | 2ch strobe light
Duration: 30'00" cycle


"Synthesis for unlocated objects" by Luis Sanz. Developed specifically for the exhibition space, the artist will present an immersive sound installation focusing on the connections between sound objects, perception and space.
The montage, conceived through digital synthesis, installation and sound objects, is a work seeking meanings and codifications in order to relate to space, bodies and oneself. The installation addresses the relationship between space, sound, the body and the limits of perception in relation to language.
Treating sound and sound waves as physical entities, the installation emphasises an active and subjective experience through the changing perspectives of the visitors' bodies. Reflecting objects and structures in the space bounce, deflect or block sound by decoupling it from the sound sources and locations from which we perceive them.


Opening:
Wednesday, April 6, 2022
4pm - 10pm
April 7 - 9, 2022
3pm - 8pm
Free admission
CC. Camino Real, sótano
Av. Camino Real 438, San Isidro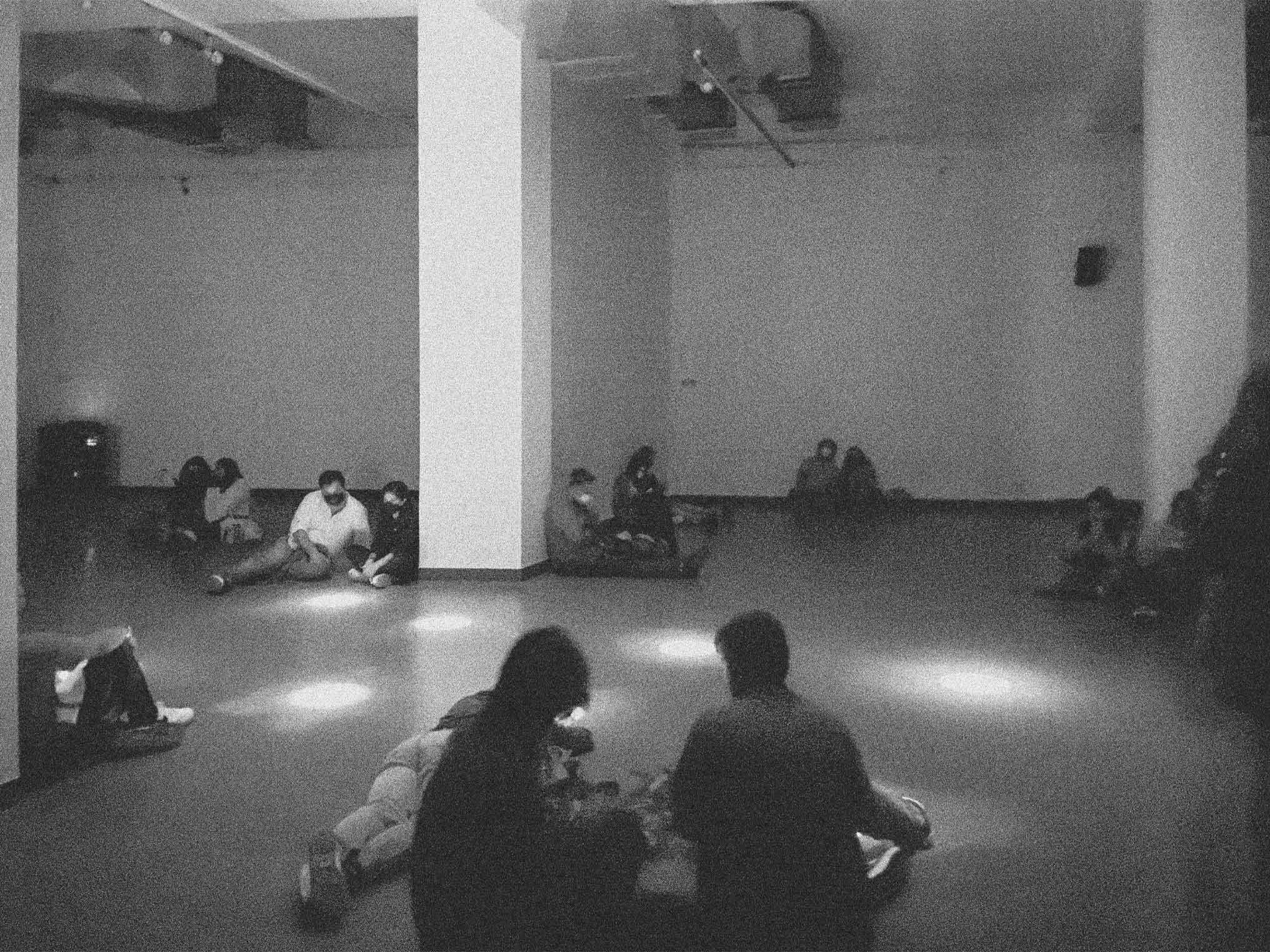 Synthesis For Unlocated Objects, Proyecto Amil, Av. Camino Real 438, San Isidro, Lima PE, 07.04.-09.04.2022