2020

Transmission~
Audio Visual Performance
2ch FullHD Video Projection
Stereo Sound
Duration: 30'00''
Audio Visual Installation
2ch 4K Digital Video
Quadraphonic Sound
Duration: 09'00''
Transmission~ is a collaborative project by Niculin Barandun and Luis Sanz that results in a series of audiovisual works inspired by a poem of the physicist Richard P. Feynman.
Transmission~ creates compositions that examine synthetic sound, algorithmic systems, spatialization, and sonic and visual morphology.
«There are the rushing waves
mountains of molecules
each stupidly minding its own business
trillions apart
yet forming white surf in unison
Ages on ages
before any eyes could see
year after year
thunderously pounding the shore as now.
For whom, for what?
On a dead planet
with no life to entertain.
Never at rest
tortured by energy
wasted prodigiously by the Sun
poured into space.
A mite makes the sea roar.
Deep in the sea
all molecules repeat
the patterns of one another
till complex new ones are formed.
They make others like themselves
and a new dance starts.
Growing in size and complexity
living things
masses of atoms
DNA, protein
dancing a pattern ever more intricate.
Out of the cradle
onto dry land
here it is
standing:
atoms with consciousness;
matter with curiosity.
Stands at the sea,
wonders at wondering: I
a universe of atoms
an atom in the Universe.»
- Richard P. Feynman
Supported by the Culture Department Basel-Stadt.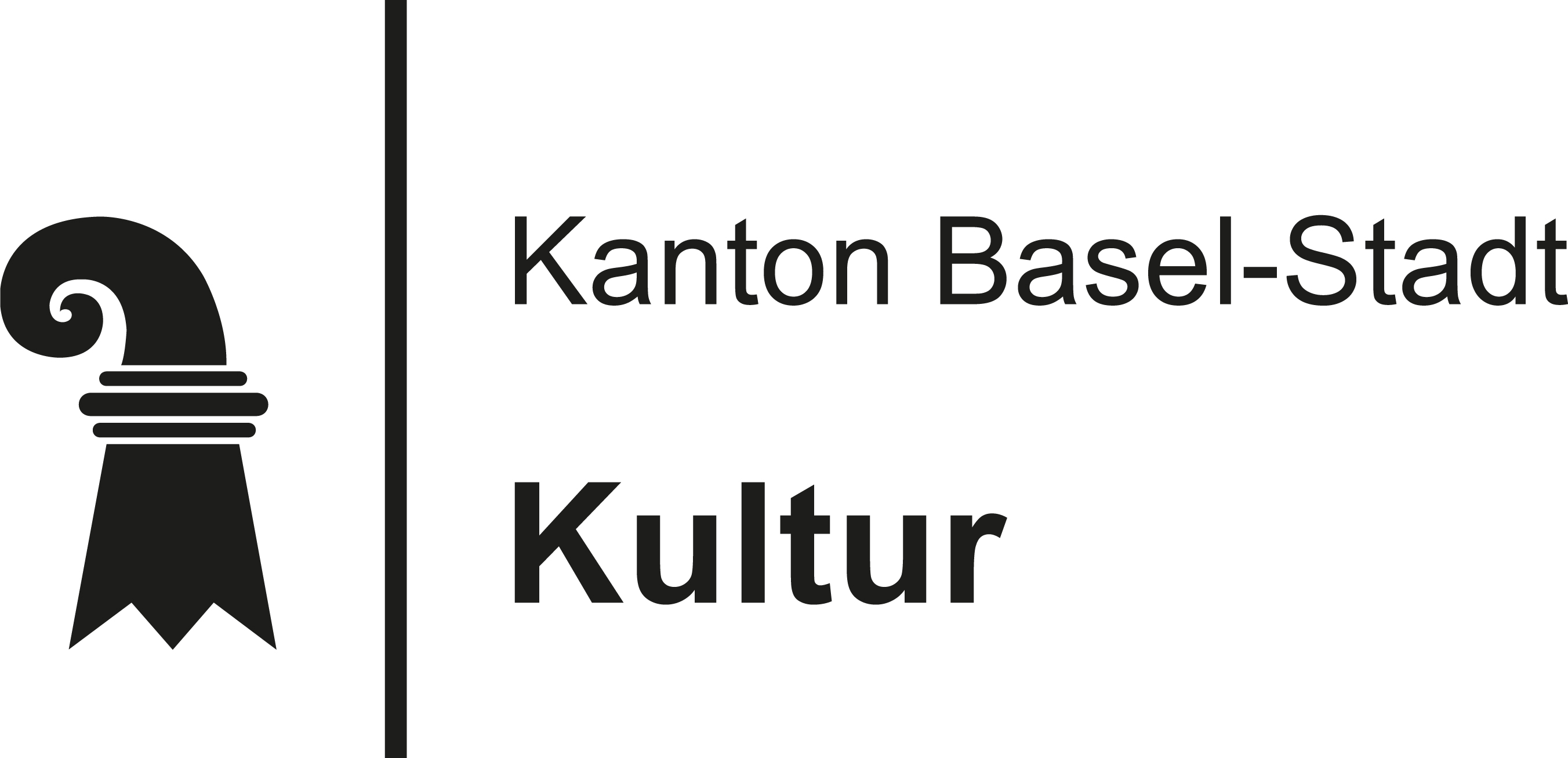 Exhibited, Performed Audiovisual Installation at Parzelle403 Raum für Kultur, Basel Switzerland, 16-25.01.2020
Audiovisual Concert at Palazzo delle Esposizioni as a part of Live Cinema Festival, Rome Italy, 19.09.2019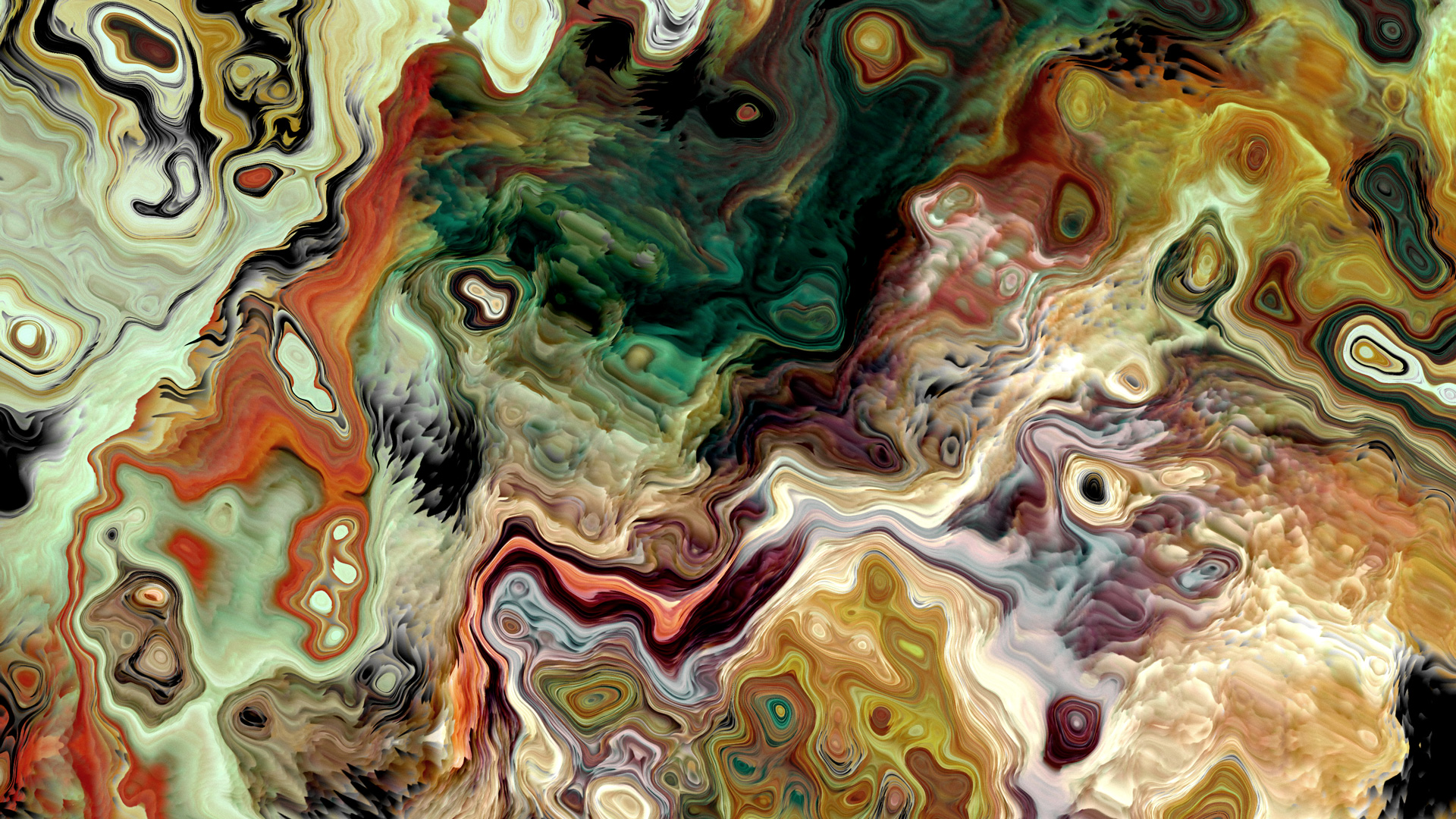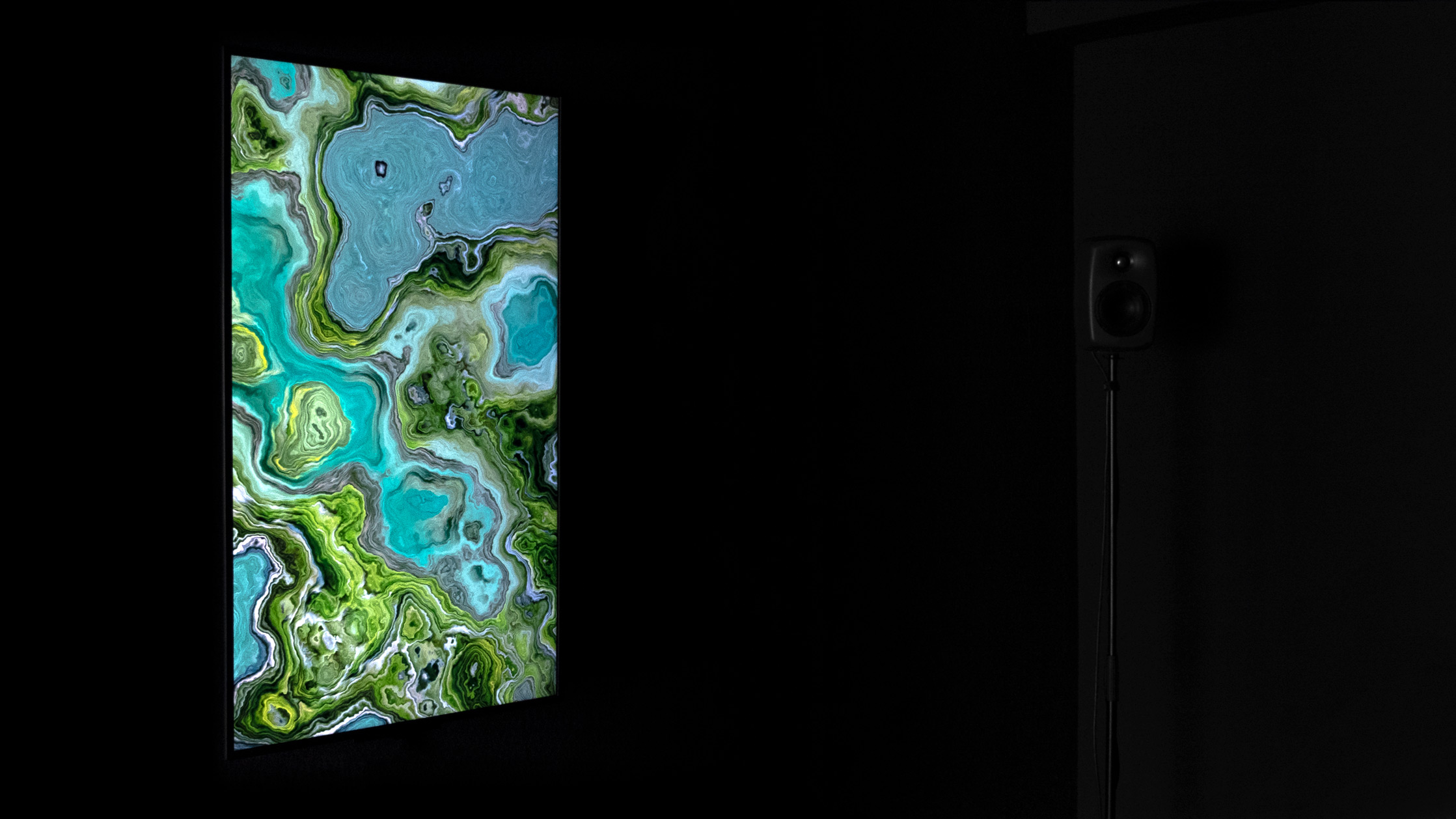 Transmission~, installation at Parzelle403 Raum für Kultur, Basel Switzerland, 16-25.01.2020
Transmission~, installation at Parzelle403 Raum für Kultur, Basel Switzerland, 16-25.01.2020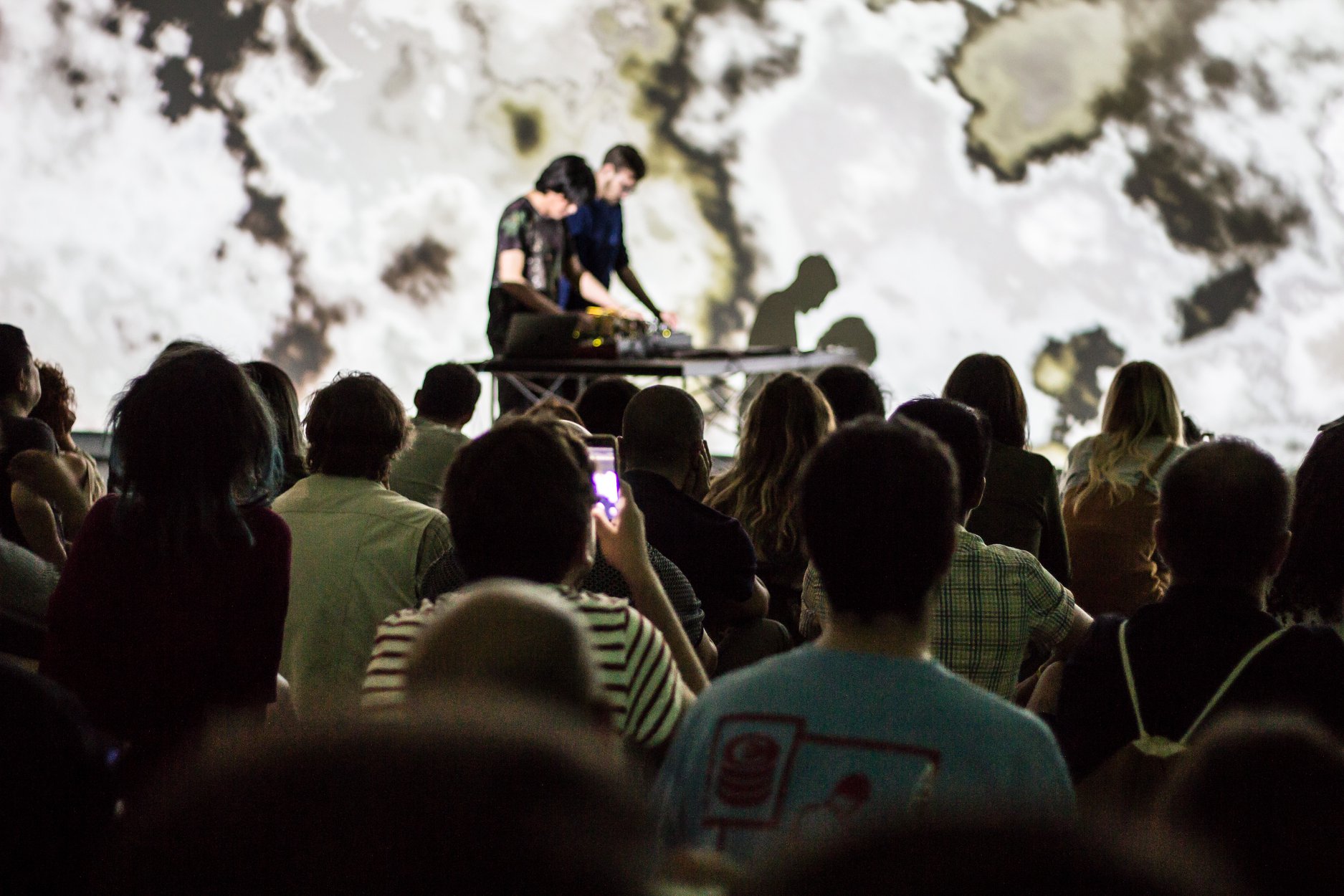 Transmission~ live at Palazzo delle Esposizioni as a part of Live Cinema Festival, Rome Italy, 19.09.2019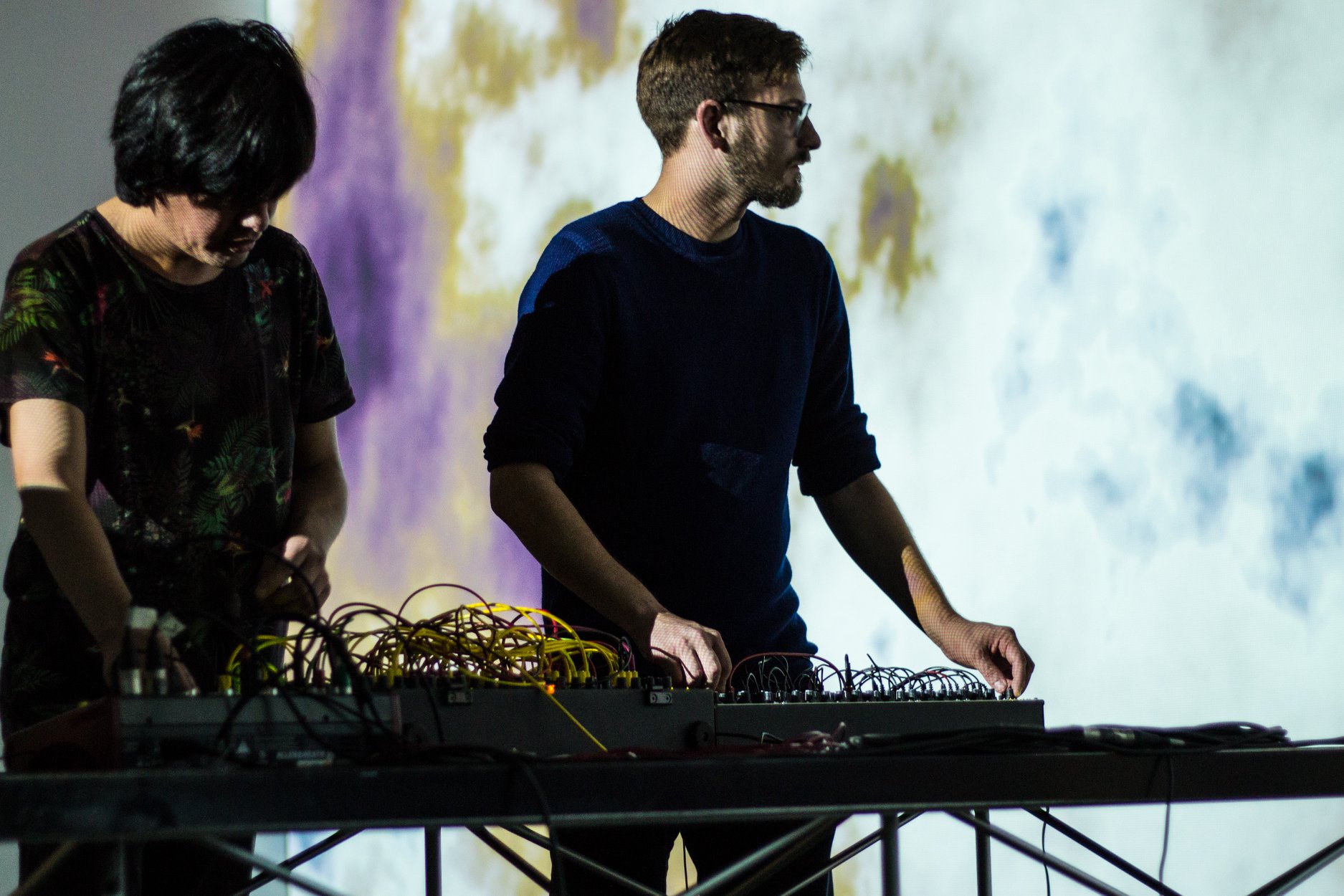 Transmission~ live at Palazzo delle Esposizioni as a part of Live Cinema Festival, Rome Italy, 19.09.2019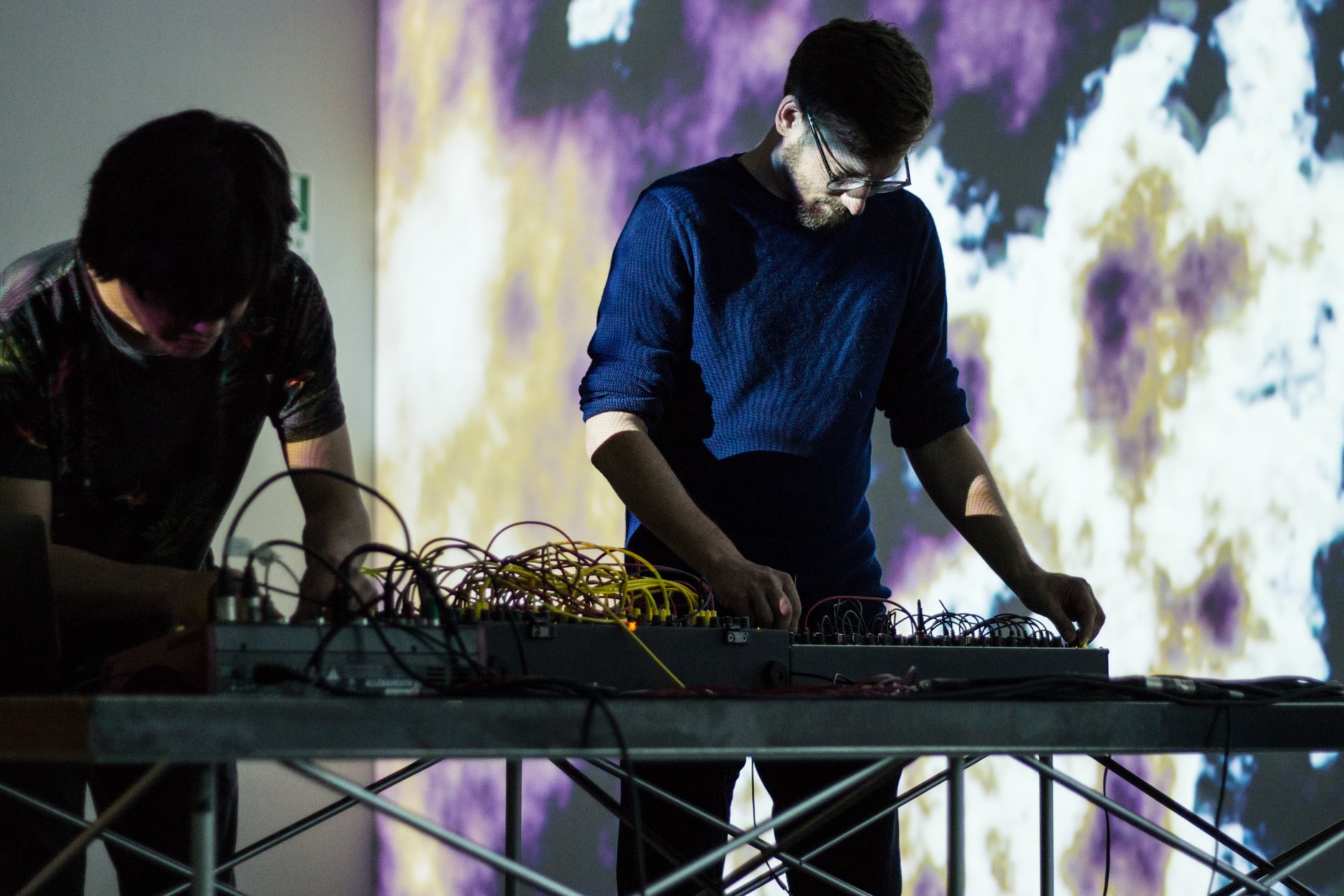 Transmission~ live at Palazzo delle Esposizioni as a part of Live Cinema Festival, Rome Italy, 19.09.2019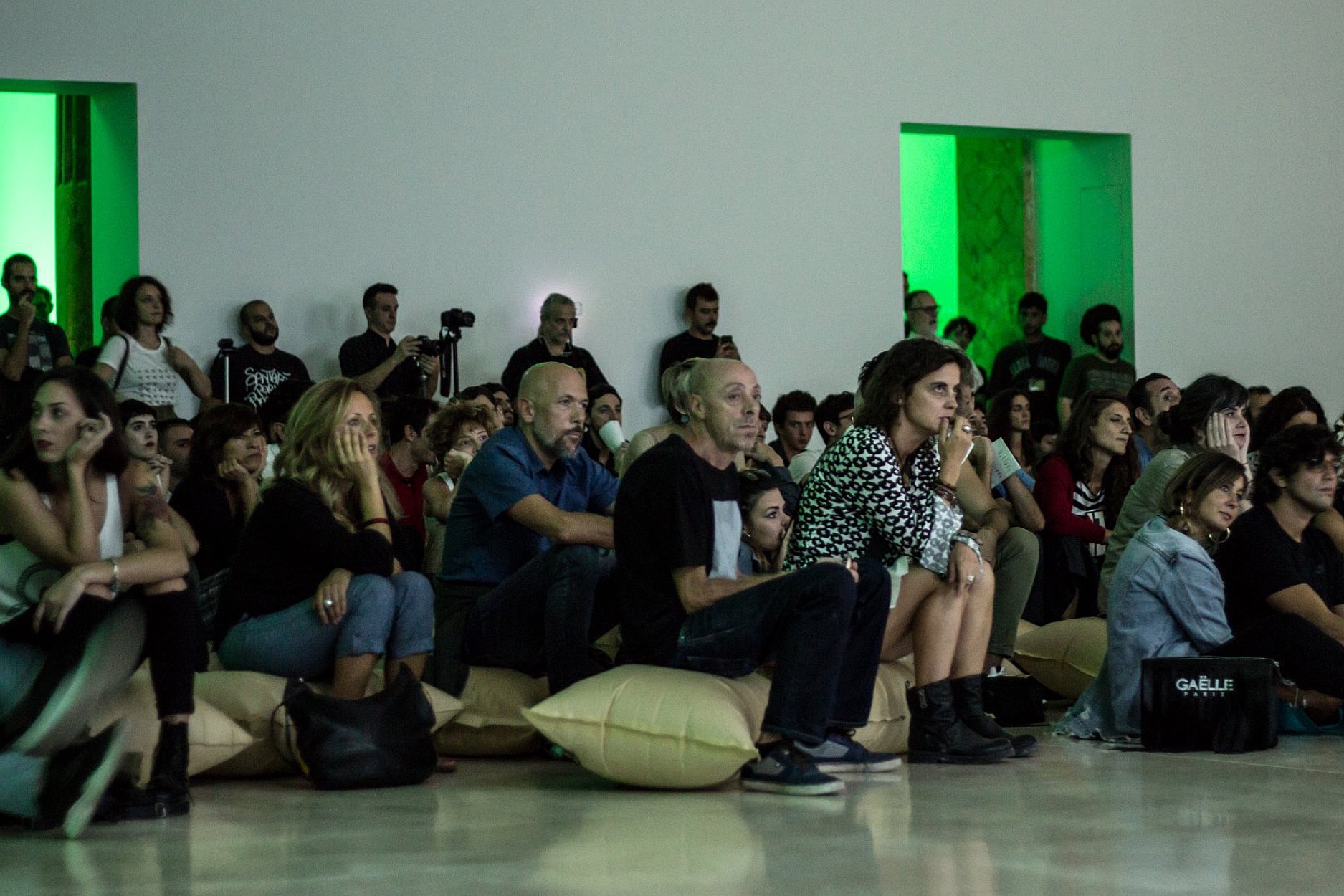 Transmission~ live at Palazzo delle Esposizioni as a part of Live Cinema Festival, Rome Italy, 19.09.2019